Pool Leak Detection Orlando, Oviedo, Winter Springs & Surrounding Areas.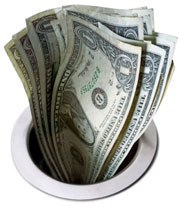 "Stop throwing your money down the drain"

Water's Edge Pools focuses on providing quality residential and commercial swimming pool leak detection services in the greater Orlando area including: West Orlando, Orlando Metro West, Doctor Phillips, Isleworth, Windermere, Winter Garden, Gotha, Ocoee, Oakland, Apopka, Zellwood, Mt. Dora, Sorrento, Longwood, Altamonte Springs, Maitland, Lake Mary, Heathrow, Sanford (west of I4), Florida and surrounding areas. We guarantee top quality service at affordable pricing. With 100% customer satisfaction, Water's Edge Pools is a sure bet for all of you pool need

s.


Your pool will naturally lose some water to evaporation, some to splash-out and some to backwash wastewater. You may also gain water from rainfall. My rule of thumb is that if you're routinely adding more than 3 - 4 inches of water to your pool per week, you may have a leak. It is worth spending some time and money to repair.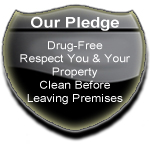 You may have a pool leak if:

Pool has air in the system


Equipment loses prime


You see cracks


Pool deck is sinking or lifting


There are soggy spots around the pool


You add water more than once a week


Pool loses more than regular evaporation

Note:
It is recommeded that you test for leaks before contacting us. If you suspect that you may have a leak, perform the bucket test before calling us to determine that there actually is a leak.
Pool Repairs Form
Please feel free to contact us at 407-365-4600.